The Perfect Carpet Cleaning Services For You In Harringay n4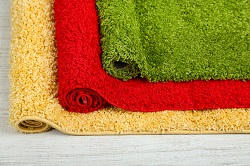 Olefin Carpet and Rug Cleaning - The Smart Choice

At Carpet Cleaning Harringay, we understand that different surfaces require different cleaning methods. We combine the latest technologies and equipment with our highly knowledgeable team to deliver an exceptional carpet clean to our customers in Harringay and beyond. From olefin to sisal, and from wool carpets to area rugs, each requires a carefully considered approach.

Olefin carpets are very common in homes across London, but this type of carpet is notorious for attracting dirt. Though easy to clean using conventional methods, such domestic attempts can ultimately do more harm than good for the long-term appearance of your floor covering. That's why it's important to call the experts like us here at Carpet Cleaning Harringay - we can ensure that your carpet and rug cleaning experience lives up to expectations with no risks of irreversible damage caused by naive cleaners or soapy residue on your floor covering.

Our skilled professionals understand how olefin and other materials respond to different treatments and use only advanced methods and specially formulated solutions to deliver an impeccable clean with outstanding results every time you need us. With years of experience in the commercial and domestic markets, you can trust us to get even the most stubborn stains out while protecting your floor coverings from any nasty surprises like shrinkage or discolouration that come as part and parcel with DIY solutions.


Why Choose Us For Your Carpet & Rug Cleaning?

Not only are our team fully trained and certified, but here at Carpet Cleaning Harringay, we also have a strict recruitment process where we vet all staff for safety, security, qualifications and experience before they join us onsite. We take great care when selecting our personnel, which means you can rely on us for all your carpet cleaning needs.

Alongside this commitment to quality is our dedication to affordability; whether it's a house carpet clean or rug cleaning service in Harringay you require, you can be sure that we offer competitively priced packages, making professional level quality achievable without the premium price tag usually associated with it. Plus, since we're available 7 days a week from 07:00 - 23:00, you can always count on us whatever your schedule demands!

For professional-level olefin carpet and rug cleaning delivered by friendly and experienced professionals, contact us at Carpet Cleaning Harringay today on

.