Fast, Efficient House Services At Affordable Rates In Harringay n4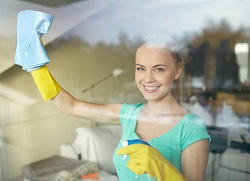 The Best Solutions from our Expert House Cleaners

Are you worried about the dampness issues in your kitchen or bathroom? Our expert house cleaners can help! At Carpet Cleaning Harringay, we understand that cleaning areas damaged by dampness isn't an easy job. That's why we hire only the best house cleaners to take on this challenging task. They have years of experience and have managed to remove even the toughest of damp stains on multiple occasions.

In addition to removing these stain spots, our N4 house cleaning team also provide preventive measures which help stop further damage from taking place in the future. If this isn't enough assurance, then you can always sign up for our monthly home cleaning service, which is budget-friendly and highly reliable.


Why Choose Us?

At Carpet Cleaning Harringay, we make sure that our customers are provided with the best solutions possible. We are proud to say that all of our house cleaners are fully vetted and trusted by many local residents. So when it comes to dealing with stubborn dampness stains, you can be certain that reaching out to our team will result in guaranteed success.

We make use of the latest techniques and methods for cleaning homes so that customers get the optimum results they are looking for. Whether it is a one-off visit or a monthly subscription plan - you can count on us at every step!


Contact Us Today

If heavy duty cleaning is what you're looking for, then Carpet Cleaning Harringay has got you covered! Contact us today at

or leave us an inquiry through our website and one of our experts will get back to you as soon as possible. From providing free advice and estimates to delivering amazing results - let us help you with all your damp removal problems right away!