Excellent Upholstery Cleaning In Harringay n4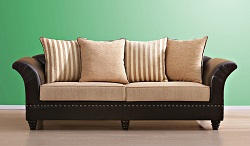 Outdoor Upholstery Cleaning Before Spring
At Carpet Cleaning Harringay, we specialize in outdoor upholstery cleaning services. We understand that no material is too tough for us, so before the spring season arrives, it's time to restore those outdoor seats! Our standard rate upholstery cleaning service offers a choice to our customers - indoor or outdoor upholstery. You can choose to have only your outdoor furnishings serviced, or if you wish for both services, the additional rate is just half of the original one.

Our upholstery cleaners are extensively experienced in handling various types of outdoor furniture surfaces. For instance, we take care of maintaining bird droppings on table chairs, fabric and vinyl deck chairs, canvas shelter materials and much more. Additionally, our sofa cleaning service in Harringay, N4 covers both indoor and outdoor pieces at really low cost.

We use safe and highly effective methods such as steam cleaning to remove dirt, dust mites and allergens from deep within the fibers of your furniture. This method not only guarantees a thorough clean but also keeps your furniture looking like new! Moreover, with years of hands-on experience in upholstery cleaning services, we use expert techniques to maintain your furniture's fabric while removing all sorts of stubborn stains such as grease spots, ink marks and wine spills.

And lastly, we offer high-quality protection treatment for fabrics which will:



Protect against weather damage

So don't wait until it's too late! Get your outdoor furniture cleaned by our experts today by giving us a call on

! We promise you won't regret it!